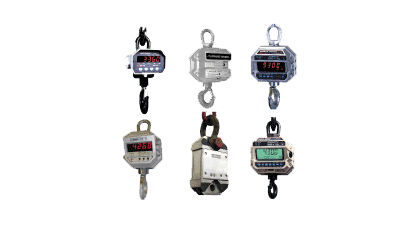 With over three decades of unique design experience in overhead weighing systems, Advanced Weighing Systems features the world's most comprehensive line of industrial crane scales for all types and capacity cranes.
Included are high temperature and torque resistant designs for over ladel use and coil handling operations. For low and no headroom crane applications, Advanced Weighing Systems provides integrated in-block and sheave mounted weighing solutions.
CellScale Network Solutions feature secure wireless communications providing real time interface with plant information systems, ideal for process control systems.

Need to talk to Crane Scale experts?