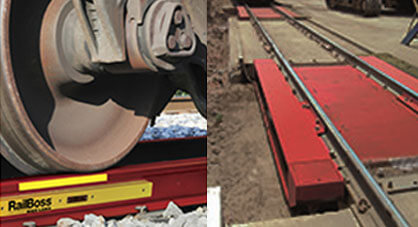 Advanced Weighing System Certified Railroad Scales are designed to provide reliable performance under the most demanding conditions.
Our Railroad Scales come in five models to allow weighing for a wide range of rail cars. Capacities range from 180,000 to 400,000 lbs.
The weighbridge design is approved by the Association of American Railroads (AAR) and the American Railway Engineering Association (AREA).


Want to learn more about our Certified Railroad Scales?