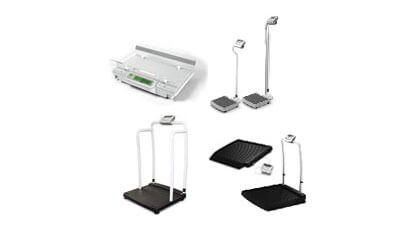 Advanced Weighing System sets a high standard in medical weighing equipment, medical scales, process efficiency and safety. The combination of advanced scale design and features with the added value of Advanced Weighing System's more than 60 years of weighing technology leadership makes the critical difference.
Now hospitals, clinics, care centers and health clubs can benefit from proven scale technology plus Advanced Weighing System's legendary service and support.
The new Advanced Weighing System Medical line-up includes mechanical and digital physician scales, wheelchair scales, chair scales, bariatric scales, dialysis scales, pediatric and neonatal scales. Rely on Advanced Weighing System for high quality, feature-rich medical scales at a great value and backed by a global service provider network of authorized distributors on call.
Advanced Weighing System, supplies equipment manufactured by an ISO 9001 registered company, designs, manufactures and distributes over 20,000 weight-related products the largest selection of weighing products available in the world.

Want to know more?