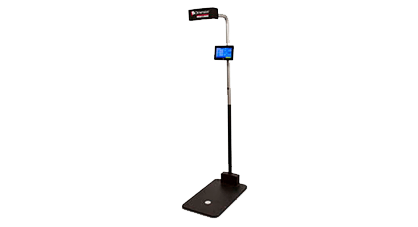 Check out the iDeminsion 100. Designed as a quick, easy and low price solution for low- and high-volume shipping applications. Contact us for for more info.

One of the world's most advanced dimensioning systems, CubiScan, will help you operate more efficiently as they become an essential part of your cubing effort in logistics planning, storage space allocation, material sorting, manifesting, and general material handling and warehousing processes.
By enabling you to quickly and accurately gather dimensional and weight data, CubiScan dimensioning systems will help you utilize space with the utmost efficiency, generate additional revenue by calculating valuable dimensional weight charges, and save you measurable amounts of time, effort and money.
Advanced Weighing System brings you robust in-motion checkweighers and case weighers driven by the powerful 920i HMI controller. High performance checkweighers are open-architected solutions that easily configure and successfully integrate into a number of applications including logistics and distribution, consumer packaged goods, material handling, and food processing.

Looking to become more efficient?