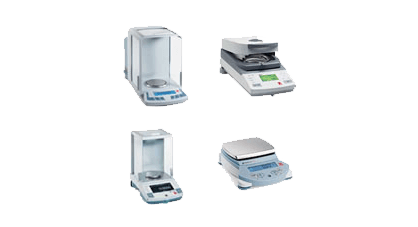 Advanced Weighing Systems offers a full range of laboratory balance solutions to suit your most demanding lab balance requirements. Simple to Sophisticated, a gram to several KG.
Analytical & Semi Micro, built for professional weighing. Sensitivity range to .01MG at 120G to .1MG at 320G. Hands free operation, designed for ease of use.
Precision Professional Balances that out perform the competition, no mater how difficult the task. Touch screen displays, hands free draft enclosures and hands free tare.
Economical Precision Balance is compact, small, and accurate. User friendly design
Industrial Weighing Balances built for the plant as well as the lab.
Portable and Pocket Balances, battery operated for on the go precision weighing We can provide the balance solution to all of your weighing needs!

Need a solution?